Attention Lowrider Owners:
This Tuesday, November 4, 2014, is Election Day.  We are giving lowriders a reason to take your lowrider on a cruise tomorrow for an important causa! When you take your ride to the voting booths, don't forget to take a selfie in your lowrider and hashtag #ChicanoPower on Facebook and/or Twitter!  We will post your lowriders on Chicano Radio Network!  If you can't vote, take a family member or a friend as the Chicano uprising continues to move forward with a restless Chicano Movement revival taking place.
We all know that the lowrider culture and art is going worldwide, and it is up to us to continue the Chicano Movement and pass it on to the next generation.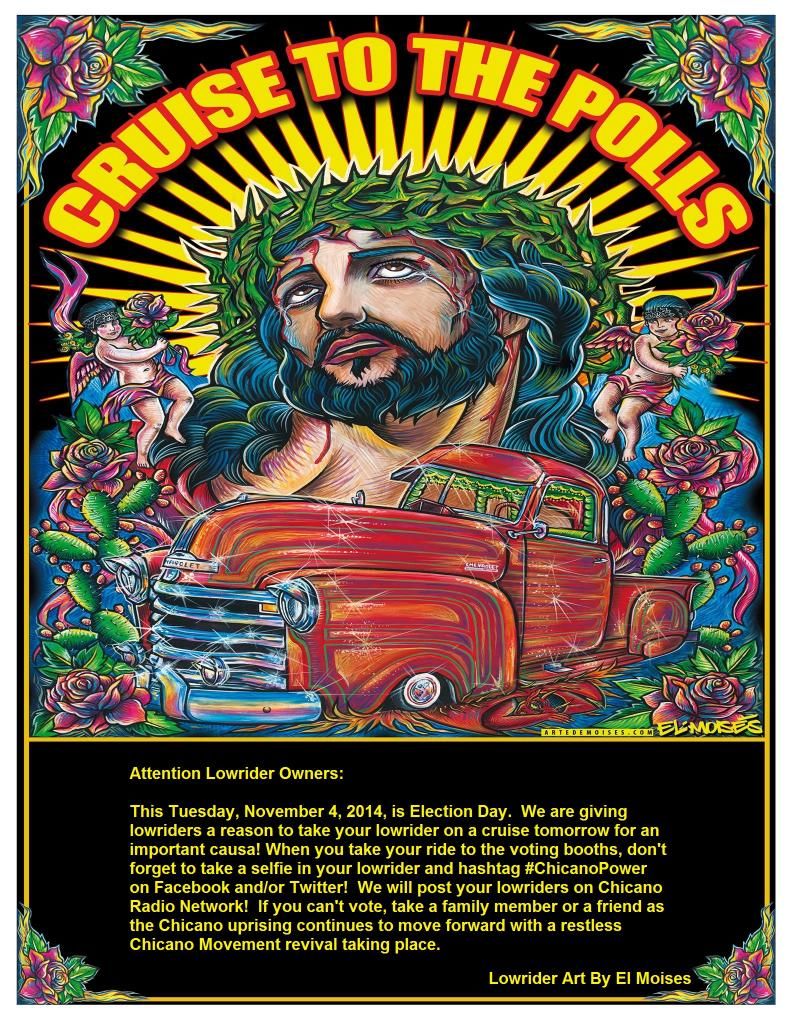 It is a well known fact that many died for our right to vote, and we must not squander that away.  Therefore, we believe in utilizing all creative measures necessary in order to overcome voter apathy within our community.
Cruise To The Polls is a national campaign encouraging Chicano and/or all other lowrider owners to remember election day on November 4, 2014.  Somos Independents is an independent voter group led by American women of Mexican descent, and we are  concentrating our efforts in the southwest leading up to a national campaign via "Cruise To The Polls" that targets Chicano and lowrider owners to remember to vote on November 4, 2014, election day.