by Frank M. Miranda from Chicano Radio Network U.S.A. Blog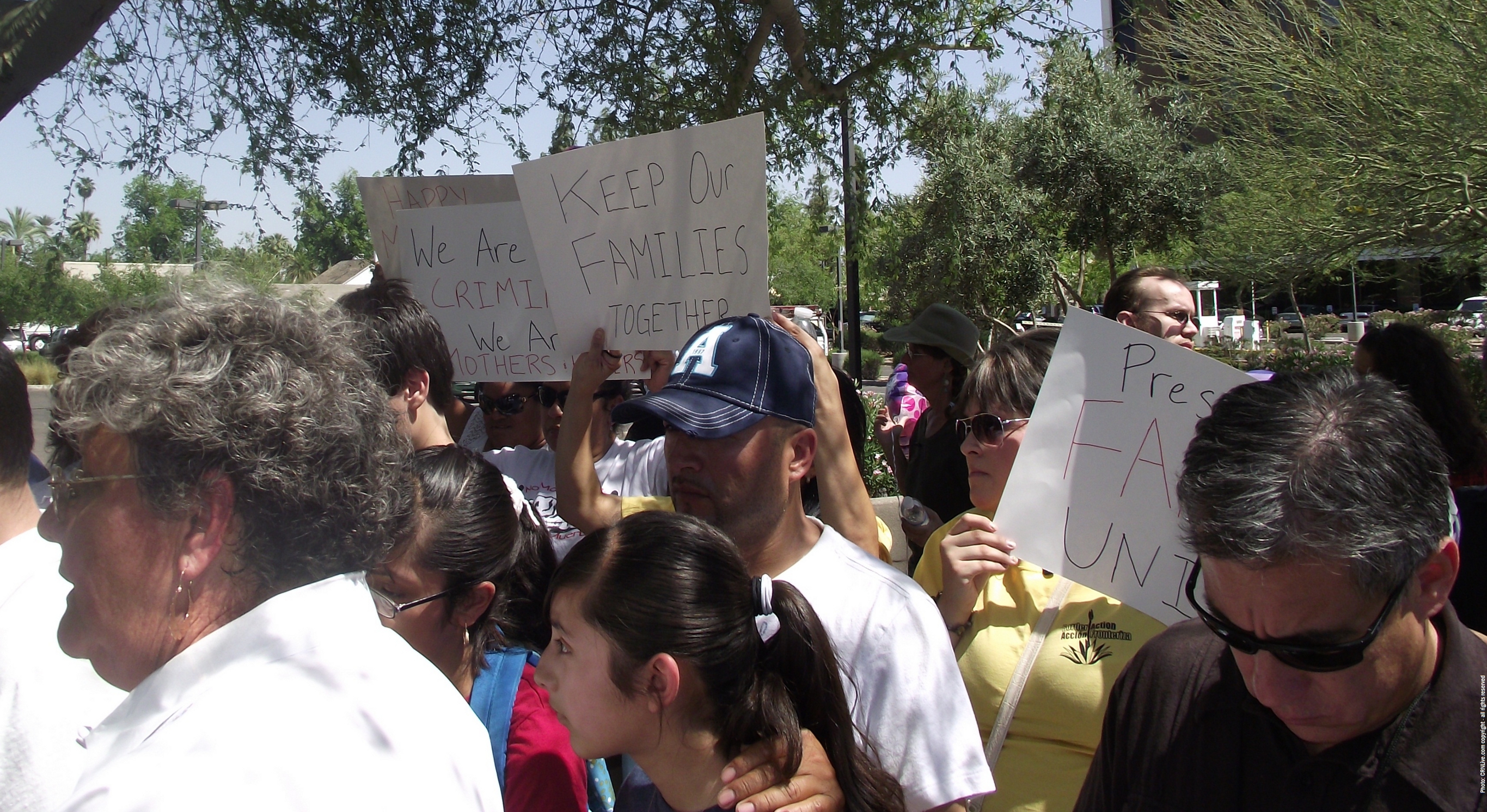 Phoenix, Arizona  – Arizona Families traveled to Phoenix from Tucson to urge Arizona I.C.E officials and the Obama Administration to keep their promise and prevent Families from being torn apart. In June of 2011, the Obama Administration announced new guidelines shifting enforcement away from "Low-priority" cases. The Department of Homeland Security has instructed its agents to conduct case-by-case reviews-considering a number of factors including length of time in the Country, family ties, and educational background.-and to close cases deemed "Low-priority" while this is not to automatically grant legal status, it can provide immediate and badly needed relief for those that qualify.
On May 10, 2012, Immigration Attorney Mary Margaret Cowan was accompanied by children being impacted by I.C.E and the Obama's administrations failure to act on their promise made last year. Included in the group traveling from Tucson, Arizona for this event were clear examples of individuals that contribute not only to their own communities, but as tax paying residents to the country as a whole. Some include, community organizers, business owners, and construction professionals, etc. With the economy the way it is, we can benefit greatly by keeping these assets here in Arizona.
Here a representative of I.C.E. Is collecting the letter requesting fulfillment of their promise.
Professionalism is always appreciated when dealing with personnel you provided funding for as a tax payers. However, sometimes perception is everything. What is your perception? Do you think they will comply?
http://www.crnlive.com/CRNBlog/index.php/2012/05/arizona-caravan-for-family-unity-shows-up-to-i-c-e-s-front-door/