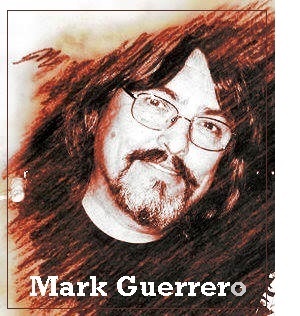 Mark Guerrero has an expertise and unique perspective on Chicano music that makes him the ideal host for Chicano Music Chronicles. He's been a musician and band leader since his first teenage band, Mark & the Escorts, who were part of East L.A.'s legendary "Eastside Sound" in the early 1960s. He's also the son of the "...Father of Chicano Music," the late great Lalo Guerrero. Mark has a B.A. degree from Cal State Los Angeles in Chicano Studies and hosts the biggest and most respected website on Chicano music, markguerrero.com.
Mark has also done lecture/performances on Chicano music at universities and other venues such as, U.C. Berkeley, U.C. Santa Barbara, National Hispanic University, Cal State L.A., Cal State Fullerton, El Paso Community College, San Diego Mesa College, Barrio Station in San Diego, and the Marin County Civic Center. He's also been a consultant on Chicano music for museums such as the Grammy Museum in Los Angeles and the Experience Music Project in Seattle, Washington. Mark is also a singer/songwriter who has recorded for major labels such as Ode, Capitol, MCA, and A&M Records and his songs have been recorded by Herb Alpert, Trini Lopez, Chan Romero, Lalo Guerrero and others. Mark has performed with and shared the stage with the top Chicano artists, as well as legendary classic rock artists. He continues to perform and tour as a concert artist.
On each edition of Chicano Music Chronicles, Mark interviews the featured artist about his or her music and career and plays his favorite recordings by that artist. Each show is highly entertaining and informative and serves as a lasting piece of Chicano music history. Mark considers his Chicano Music Chronicles show an important part of his work and legacy and looks forward to adding to the catalogue of shows in his continuing effort to chronicle the rich history of Chicano music for present and future generations. Listen to Chicano Music Chronicles and hear the great talents, their stories, and music in all genres from Latin to Rock, R&B to Funk, and Doo wop to Punk.
Frank M. Miranda
President/CEO
Chicano Radio Network U.S.A.