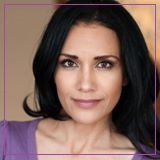 Lourdes Colon
Health Benefits on Cauliflower
There are several dozen studies linking cauliflower-containing diets to cancer prevention, particularly the following types of cancer: bladder cancer, breast cancer, colon cancer, prostate cancer, and ovarian cancer.  Cauliflower provides special nutrient support for three body systems that are closely connected with cancer development as well as cancer prevention. These three systems are (1) the body's detox system, (2) its antioxidant system, and (3) its inflammatory/anti-inflammatory system. Chronic imbalances in any of these three systems can increase risk of cancer, and when imbalances in all three systems occur simultaneously, the risk of cancer increases significantly.
Cauliflower Detox Support
Cauliflower contains phytonutrients called glucosinolates that can help activate detoxification enzymes and regulate their activity. Three glucosinolates that have been clearly identified in cauliflower are glucobrassicin, glucoraphanin, and gluconasturtiian. While the glucosinolate content of cauliflower is definitely significant from a health standpoint, cauliflower contains about one-fourth as much total glucosinolates as Brussels sprouts, about one-half as much as Savoy cabbage, about 60% as much as broccoli, and about 70% as much as kale.
Failing to give our body's detox system adequate nutritional support, yet continue to expose ourselves to unwanted toxins through lifestyle and our dietary choices, we will put our bodies at increased risk of toxin-related damage that can eventually increase our cells' risk of becoming cancerous. That's one of the reasons it's so important to bring cauliflower and other cruciferous vegetables into our diet on a regular basis.
Antioxidant Benefits
As an excellent source of vitamin C, and a very good source of manganese, cauliflower provides us with two core conventional antioxidants. But its antioxidant support extends far beyond the conventional nutrients into the realm of phytonutrients. Beta-carotene, beta-cryptoxanthin, caffeic acid, cinnamic acid, ferulic acid, quercetin, rutin, and kaempferol are among cauliflower's key antioxidant phytonutrients. This broad spectrum antioxidant support helps lower the risk of oxidative stress in our cells. Cauliflower helps lower our cancer risk by helping us avoid chronic  and unwanted oxidative stress.
Anti-inflammatory Benefits
Like chronic oxidative stress and chronic weakened detox ability, chronic unwanted inflammation can significantly increase our risk of cancers and other chronic diseases (especially cardiovascular diseases).
As an excellent source of vitamin K, cauliflower provides us with one of the hallmark anti-inflammatory nutrients. Vitamin K acts as a direct regulator of our inflammatory response.
Cardiovascular Support
The anti-inflammatory support provided by cauliflower (including its vitamin K and omega-3 content) makes it a food also capable of providing cardiovascular benefits. Its glucoraphanin content is a glucosinolate that can be converted into the isothiocyanate (ITC) sulforaphane. Not only does sulforaphane trigger anti-inflammatory activity in our cardiovascular system—it may also be able to help prevent and even possibly help reverse blood vessel damage.
Digestive Support
The fiber content of cauliflower—over 9 grams in every 100 calories—makes this cruciferous vegetable a great choice for digestive system support. Researchers have determined that the sulforaphane made from a glucosinolate in cauliflower (glucoraphanin) can help protect the lining of your stomach. Sulforaphane provides you with this health benefit by preventing bacterial overgrowth of Helicobacter pylori in your stomach or too much clinging by this bacterium to your stomach wall.